Model ATV State Legislation
The majority of ATV-related accidents and fatalities involve behaviors that the industry warns against in its rider education programs, in all its literature, and on labels on the vehicles. Since 1986, the ATV industry has advocated for state legislation that aims to regulate these problematic behaviors. The primary safety components of the model law include:
Education and Training
Provides for state implementation of a comprehensive ATV safety education and training program. The program shall provide for the hands-on training of ATV operators. All persons operating an ATV on public land shall have a safety certificate. Except as provided, all operators seeking a safety certificate must receive training. Provides for certification of safety instructors. Fees collected for training and certificates shall be retained in a dedicated fund to support the ATV safety training and education program.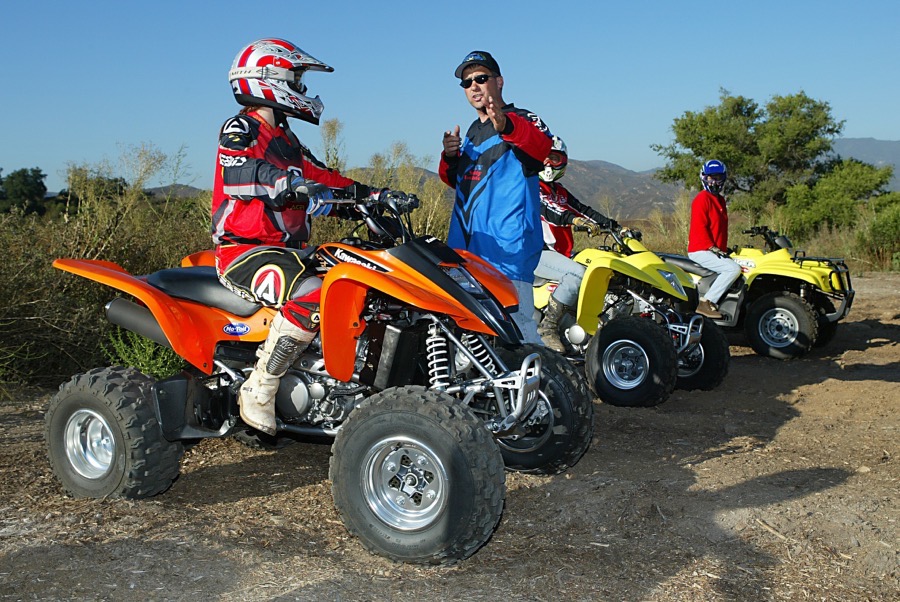 Age Restrictions
Provides limitations on the operation of adult-sized ATVs by children under age 16 and requires that persons under age 16 shall be under continuous adult supervision while operating an ATV on public land.
ATV Equipment Requirements when Operated on Public Land
Lighted headlamp and tail lamp when operated during hours of darkness;
Brake system maintained in good operating condition;
Effective muffler system in good working condition;
Effective spark arrester in good working condition.
ATV Retailer Prohibitions
Provides restrictions on the retail sale of adult-size ATVs for use by persons under age 16.
Provides penalties for violations.
ATV Operator Prohibitions on Public Land
Operation in a careless or reckless manner so as to endanger or to cause injury or damage to any person or property.
Operation on any public street, road, or highway except for purposes of crossing, as specified.
Operation unless wearing an approved safety helmet and eye protection.
Carrying of a passenger, unless designed by manufacturer to carry one passenger.
Operation while under the influence of alcohol or any controlled substance, or under the influence of a prescription or non-prescription drug that impairs vision or motor coordination.